Download the Guide
The Power of Data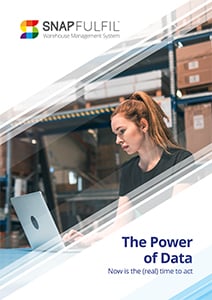 Big data presents supply chain and warehouse managers with an unprecedented opportunity to acquire real-time visibility of goods in transit and part of inventory.
But this IOT-style technology also comes with a set of challenges - not least of which is how to manage the resulting flow of information without becoming drowned in data.
Take a look at this SnapGuide to learn how savvy business leaders use data to make smarter decisions and drive efficiency and profits.
Complete the form to download the SnapGuide.