Download the Guide
High Performing 3PLs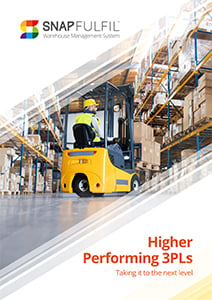 Transitioning from B2B to D2C e-commerce fulfillment is an increasingly important competitive edge for progressive 3PLs.
However, the pathway needs to be scalable, easily configured, API friendly and robust to meet the fluctuating and volatile demands of multi and omnichannel operations.
Take a look at this SnapGuide to learn the top three WMS drivers for 3PLs looking to swiftly expand into fast paced D2C, but requiring maximum operational flexibility to save time, money and resources.
Complete the form to download the SnapGuide.