Download the Guide
DIY Digital Implementation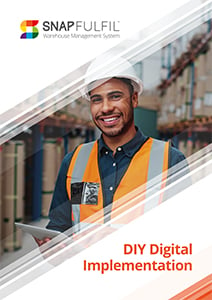 Need to fast-track expansion plans, whilst retaining greater cost, labor and inventory efficiencies?
SnapFulfil's unique 'Self Implementation' program now enables customers to onboard the agile and highly configurable WMS solutions themselves - and even remotely - via step-by-step guidance in online project management, control and execution.
Take a look at this SnapGuide to learn the 6 simple steps to a successful self implementation.
Complete the form to download the SnapGuide.