Download the Guide
Guide to Going Digital in the Warehouse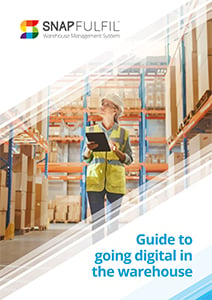 When it comes to warehouse operations, going digital is now a necessity and few organization can stand the test of time without a plan to seamlessly switch up to innovative software solutions.
There's much to consider, so our team of experts has pulled together this handy checklist of what questions you should be asking before embarking on your digital journey.
Complete the form to download the SnapGuide.