Meet with SnapFulfil at SubSummit
Attending this year's SubSummit?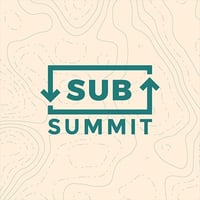 SubSummit is the first and only conference devoted exclusively to those who work in or alongside the subscription commerce industry. Held in New Orleans, LA on May 29-31, SubSummit 2019 connects today's industry leaders, innovators and partners that are driving the rapid evolution of how consumers discover, buy and experience new products.
SnapFulfil will be on hand to discuss its warehouse management solutions uniquely designed to work for companies in subscription commerce..
If you'll be attending SubSummit, we would love to meet with you and learn more about your business. Let's discuss how a SnapFulfil WMS solution may help you address your current challenges.
Please complete the brief form to schedule a meeting at SubSummit with a member of the SnapFulfil team.