Meet with SnapFulfil at MODEX
Attending this year's MODEX event?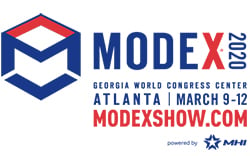 At MODEX, you'll find the solutions you need to solve tough supply chain challenges.
SnapFulfil will be exhibiting its unique warehouse management solutions for companies of all sizes at Booth 7866.
If you'll be attending MODEX, we would love to meet with you and learn more about your business. Let's discuss how a SnapFulfil WMS solution may help you address your current challenges.
Please complete the brief form to schedule a meeting at MODEX with a member of the SnapFulfil team.