Meet with SnapFulfil at eCommerce Expo
Attending the next eCommerce Expo?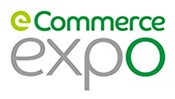 If you work in e-commerce, the eCommerce Expo, 25-26 September 2019, is an unmissable event where thousands of e-commerce professionals come together with some of the most innovative suppliers of e-commerce technologies and services for two days of networking, business, education and inspiration.
SnapFulfil will be exhibiting its unique warehouse management solutions for companies of all sizes on Stand E54.
If you'll be attending eCommerce Expo, we would love to meet with you and learn more about your business. Let's discuss how a SnapFulfil WMS solution may help you address your current challenges.
Please complete the brief form to schedule a meeting at eCommerce Expo with a member of the SnapFulfil team.