Cultivating self-implementation WMS, down on the farm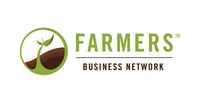 Farmers Business Network (FBN) is a global farmer-to-farmer network and ag tech company. With demand for its products and services soaring, FBN required five new WMS-driven DCs in a year.
The ability to remotely implement and self-configure the WMS essential to overcome the challenges of the global pandemic, decrease rollout time, and provide FBN with greater control - all reasons for which they selected SnapFulfil.
After implementing the SnapFulfil WMS, Farmers Business Network has:
Quickly achieved improved picking efficiencies and savings in their first onboarded warehouse
Automated processes and delivered a more standardized and professional process across all sites
Became so proficient in SnapFulfil technology they are now capable of self-implementing the WMS in new DCs across the globe
Fast-tracked expansion plans and in just nine months had 12 new DCs fully operational
Complete the form to download this case study.